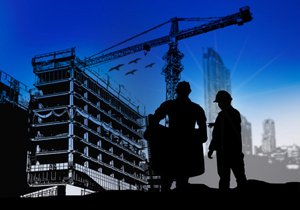 Here at Jost Builders, we take pride in our ability to provide a consistently high level of service to our clients in St. Louis, Missouri and neighboring areas. We are a full-service general contracting firm, which means that our customers know that they can turn to us for a wide range of contracting-related needs covering the full breadth, scope, and duration of their construction projects. They are able to harness our firm's experience and expertise as a general contractor in order to achieve successful project outcomes.
If you are looking for a general contracting company that can help with a planned or existing construction project, get in touch with us by calling 314-727-3100.
Our Wide Range of General Contractor Services
By bringing us on as your general contractor, you will be able to leverage our company's strengths in maintaining project cost-effectiveness, keeping construction within schedule, and producing high quality construction outcomes. One reason we can do these effectively is due to our flexibility.
Our general contractor company works with customers either through negotiation or open market bidding to produce a high-quality project from start to finish. Our firm can bring our strengths to the table whether we are involved from the very beginning of a project, such as at the initial design stage, or whether we are brought in at a later date, such as when construction is about to start. Our construction management expertise also allows us to organize and supervise projects of varying sizes, so that we can efficiently scale our services up or down, depending on the needs of a particular client.
Our services include:
What Sets Us Apart as a General Contractor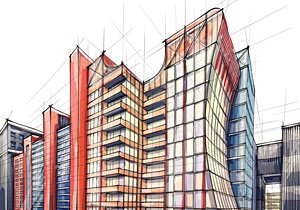 There are a number of factors that set our firm apart from other St. Louis general contractor companies, such as our use of proven methods to complete projects while staying innovative. It is far too easy for a company to become mired in older ways of doing things. This, in and of itself, is not a bad thing, especially if older processes are proven to be the better options. However, this can become a weakness and a liability if familiarity results in stagnation, and a general contractor which refuses or is unable to keep up with the times will definitely end up providing inferior services to its customers.
Here at Jost Builders, we make it a point to stay on top of recent developments technology and methodology, such as advances in project tracking, completion, and the like. Our clients can rest assured that their projects are benefiting from any recent improvements, insights, and upgrades within the construction, general contractor, and construction management industries as well as other related fields.
Furthermore, safety on the job site is one of our top priorities as a general contractor. We understand that providing a safer working environment is not only the right thing to do, but it also makes good business sense. After all, safer conditions lead to fewer delays in construction, higher morale among workers, and other significant benefits.
Learn More About Our St. Louis General Contractor Services
If you want to request a quote, or if you would like to learn more about what we can provide as a full-service general contracting company in St. Louis, please call us at 314-727-3100 today.