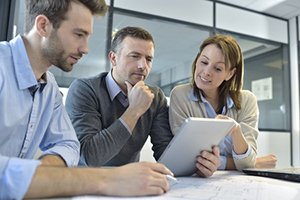 Managing a large-scale construction project can be daunting, given all the variables and factors at play. There is the need to produce high quality output and infrastructure while also striving to remain within budget and adhering to the plan's timetable. At the same time, there is also the need to foster a safe environment for the workers and staff involved. It can be a rather complex juggling act, even for experienced companies. This is where Jost Builders comes in. By bringing us into the picture, our clients can take full advantage of our construction management experience and expertise.
If you would like to request a quote for construction management services or learn more about the services that our St. Louis contracting company can provide, please feel free to call us at 314-727-3100.
The Importance of Our People: Construction Management Experts
Depth of experience is one of the key strengths that Jost Builders offers as a construction management firm. This is true for both our supervisors as well as office staff. The fact that we have completed many various projects in the past means that we are not fazed or intimidated, even when a client's project involves a a high level of complexity. Instead, our staff can apply the lessons learned and the best practices gleaned from previous assignments, and bring all that knowledge to bear on new projects. We bring a confidence, backed up by real expertise and a familiarity with complicated situations.
Furthermore, another strength that our people bring to the table is the value they put on developing strong working relationships with our customers. Construction management becomes much more efficient and effective when there is a clear and robust line of communication between the general contractor and the client. This is the reason our staff puts so much effort into understanding our clients' needs, and maintaining smooth, two-way communication over the life of each project.
The Importance of Adaptability in Construction Management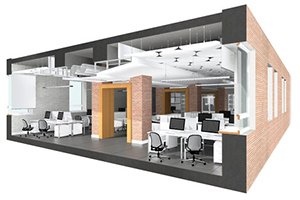 In the construction management field, it is important to be nimble and adaptable. In this industry, developments can quickly arise which can influence an ongoing project, so a general contractor must be able to identify and adapt to these changes quickly. Technology is one such area. Here at Jost Builders, we make it a point to remain up-to-date regarding improvements in technology that are relevant to our core competencies and services. This way, our clients can benefit from developments in construction management, as opposed to being left behind by their competitors.
Project scale is another area where change can often occur. For example, the scope of an existing project might be widened to meet previously unforeseen demand. Such a situation will not be a problem for us at Jost Builders as we are comfortable with both small and large-scale construction management projects, and we have the flexibility to quickly scale up our services to meet our clients' changing needs.
Learn More About Our Construction Management Services in St. Louis
If you would like to learn more about the construction management services we provide in the St. Louis area, call our contracting company at 314-727-3100 or contact us online to get started on your project.