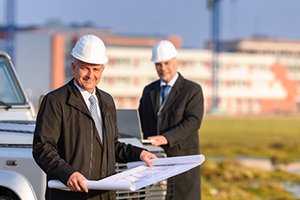 As construction consultants, we provide services that encompass the full duration of a construction project from beginning stages to the end. We can advise and guide our clients as early as the initial planning stage. After all, it is important to get preliminary plans right, such as the choice of an architect or the identification of a property for construction purposes. Mistakes at this point can be costly, so our construction consultants leverage their connections and expertise in order to avoid these kinds of errors. This way, our clients can rest assured they have a metaphorical and literal solid base on which to build their project.
Additionally, we can provide consulting services throughout the rest of the project to represent the owner and ensure their best interests are maintained when making decisions that related to budgeting, quality, construction timeline, and more.
To learn more or to request a quote for our construction consultant services, please call us in St. Louis at 314-727-3100.
Planning Your Construction Project with Our Strong Local Connections
Our construction consultants have developed important ties with key professionals and firms throughout the St. Louis area, and our customers stand to benefit from these relationships. For example, even before a design can be finalized or construction can be commenced, it is imperative to find a property that is suitable for the project as conceptualized. In many cases, this is no small feat and a project can grind to a halt for lack of an acceptable place to build. Here at Jost Builders, we can work closely with local St. Louis real estate agents or leasing agents to find a property that works best for the owner.
For those clients who are in the design phase of a project, our construction consultants can assist by helping to select an architect based on that client's specific needs and vision for the development. If needed, our construction consultants can also recommend a specific architect in order to hasten the design phase and more quickly get the project off the ground.
Construction Consultants as Owner Representatives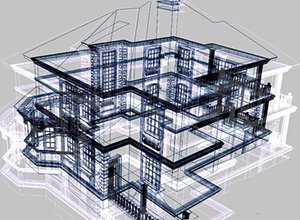 Another role that our construction consultants often assume involves owner representation. Project owners generally juggle a wide range of responsibilities, often across multiple projects. Our construction consultants can help them to make the best use of their limited time and resources by handling some of the project's decision-making and supervisory roles. We act on behalf of the owner to with a construction manager, supervise a project's general contractor, and make key decisions in the areas of budget management, quality control, deadline supervision, and more. This is where past customer satisfaction and a successful track record are very important. Our clients trust us to represent them as owners because they know that we have a history of getting the job done right.
As part of our role as owner representatives, our construction consultants can also travel to out of town locations in order to coordinate with a general contractor or see to some other work that needs to be carried out. Communication remains smooth and work remains transparent thanks to regular and detailed reports provided by our consultants to the owners, which describe current progress as well as the quality of the work being done. This way, our clients can focus on their other responsibilities with less worry.
Learn More About Our St. Louis Construction Consultants
If you are interested in learning more about the services our construction consultants can provide or you would like to begin work on your St. Louis construction project, please contact our contracting company today at 314-727-3100.