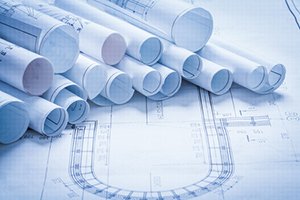 With a strong network and relationships in the subcontracting community, we are leaders when it comes to general contracting services. Here at Jost Builders, we have established relationships with many local St. Louis subcontractors, and we have a successful track record of providing general contracting services to a diverse range of clients throughout the St. Louis area. This is something we take pride in, and customer satisfaction is one reason our clients come back to us for general contracting services.
If you would like to learn more about our general contracting services, you can reach us by calling 314-727-3100.
Strong Subcontractor Connections and Relationships
One of the keys to successful general contracting is a firm's ability to bring in the right subcontractors for any given project. Even if the general contractor is competent, the project will flounder if the subcontractors involved are not up to par. Here at Jost Builders, we have great relationships with many members of the St. Louis subcontracting community. This means that we know who the best subcontractors are in St. Louis and in surrounding areas, and we are familiar with the strengths and weaknesses of these subcontracting firms. We also understand what projects they are best suited for, and what they can bring to the table.
In addition to our strong subcontractor relationships, our management team expertise allows us to glean even higher levels of performance from the subcontractors we bring in as part of our general contracting service. For example, we know how best to manage and supervise these contractors over the life of a project, so that work is carried out properly and project milestones are completed according to the previously agreed upon schedule.
In addition, while Jost Builders strives to remain up-to-date when it comes to advances in methodologies and technology, we do not stop there. We also work with our subcontractors who make it a point to remain similarly updated on recent and relevant technology.
Our General Contracting Expertise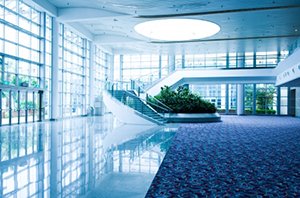 In addition to the best subcontractors, we also bring to the table our deep knowledge and familiarity with general contracting services. This is applicable during all phases of a project's planning and implementation. For example, our staff knows the ins-and-outs of project estimation. This means that our general contracting clients can rely on our ability to provide rational, real-world numbers, which also take into account our ability to find the most competitively priced providers of labor, materials, and equipment.
Our staff also has expertise in the day-to-day operations and supervision required to move a project along at the required pace. These include key superintendent functions, including coordination with subcontractors and ensuring that the work being produced is up to required standards, among other things. Whether these supervisory functions are larger or smaller in scale, our people have the general contracting expertise needed to consistently achieve successful outcomes.
Learn More About Our St. Louis General Contracting Services
If you would like to request a general contracting quote or if you would like to learn more about how we can assist with your construction project in the greater St. Louis area, please call us today at 314-727-3100.